Luke Skywalker
X-Wing Pilot
---
Okay,... I wasn't completely satisfied with my first attempt at creating
the rebel pilot model, and then Raven's pilot from JA showed me that
I was trying to model on too many unnecessary parts. So, I've
gone back to the beginning,... I'm starting over.
Here is the basic body left over from the old model. I've reworked the
helmet and replaced the visor. Most of the excess parts have been
removed, and I'm in the process of replacing them.
I've also added the flight jacket as a second torso.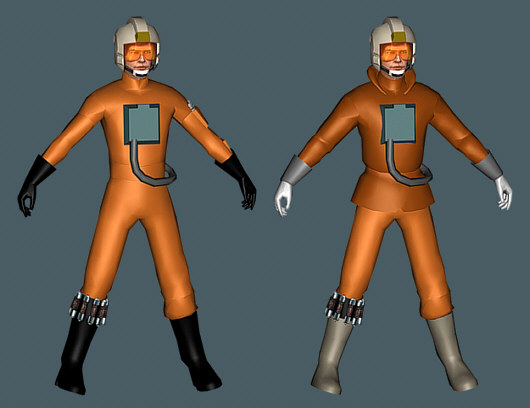 ---
---
Below are a few exerts from the old rebel pilot page.
I'll leave these up until I get around to texturing the new model.
---
---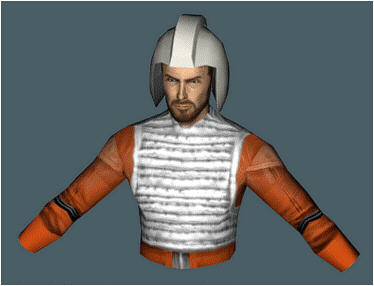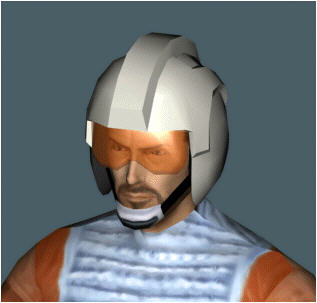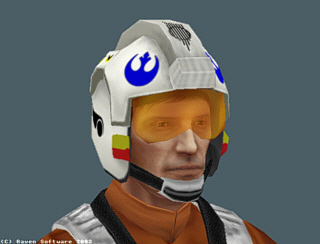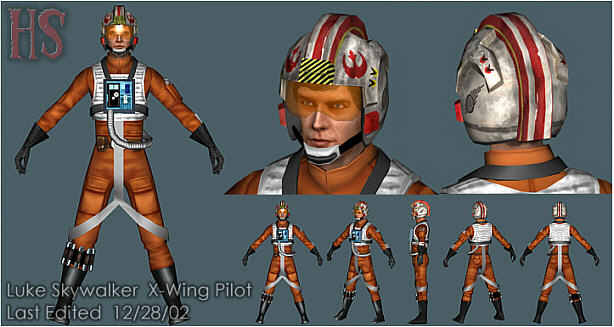 ---
Home Page | The Void | Tutorials | Downloads | Links
---