Star Collector
Halloween Costume
Contest
Welcome to the 1999 edition of the Star Collector Holloween Costume contest.

!!! IT'S OVER !!!

First I'd like to thank everyone who sent in a submission this year.
We received almost 3 times the number of entries as last year,
and hopfully we'll do even more next year.

and now,....
!! THE WINNER !!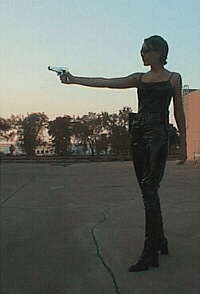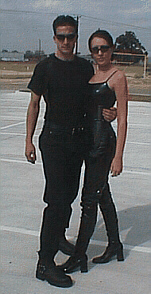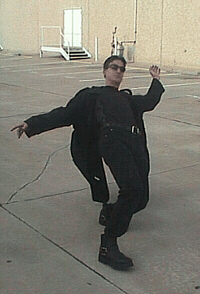 Rena Mintzas and Mike Petersen sent me these really cool pics as Neo & Trinity
from THE MATRIX. Although not the most ornate costumes, They walk away as
the winners this year. When I first saw these photos I already had an Idea who
would be a winner this year. Great job!
---
** THE RUNNER UPS **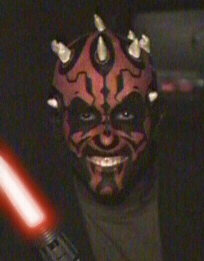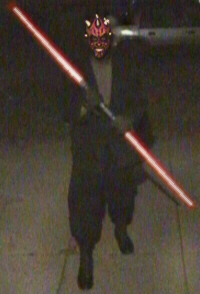 Last years winner Joel Eggena sent in a few Vid-Caps of his cool Darth Maul costume from
STAR WARS: The Phantom Menace. Joel's entry looked pretty good, but it would have
been better if he could have gotten some better quality pictures.
The final Runner up, Kimberly Stockton, sent in this pic of her Halloween Costume
and takes the final place this year!



---
And Last years Winner was :
!! Joel Eggena !!


Here is last years winner as Ash from the movie
Evil Dead 2: Dead By Dawn.
.